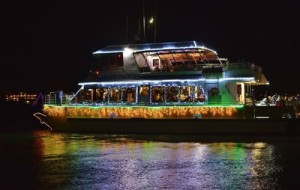 Join us for a fun Caroling Cruise of the Ventura Harbor and Keys on Thursday, December 15, 6:30pm – 7:30pm.  We will view the decorated homes and boats while singing our favorite Holiday carols with the crew.  Each person needs to make their own reservation at http://islandpackers.com/ or by calling Island Packers at 805-642-1393.
Cost is  $16, $13 (Seniors), $10(children under 12).
The boat has a snack bar selling food and refreshment.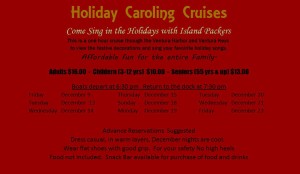 Prior to the cruise, If you want to lubricate your vocal chords prior to the cruise, join us at about 4:30 for a Happy Hour drink at the 805 Bar and Grilled Cheese at 1575 Spinnaker, Ventura Harbor